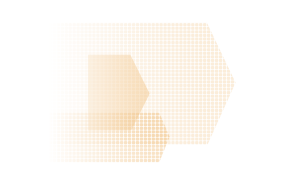 A drilling venture among the Richfield Oil Corporation Shell and Standard Oil Company of California (Chevron) discovered the Beluga River Gas Field while drilling a deep oil exploration prospect in 1962. In 1968, Chugach Electric Association constructed a power plant at Beluga and became the first consumer of gas from the field. The Beluga River Power Plant is now the largest generator of power for consumer use in Alaska. In 1984, ENSTAR Natural Gas Company constructed a pipeline from Anchorage to the Beluga River Gas Field, opening up residential and commercial heating markets. In 1986, ConocoPhillips (then ARCO) took over from Chevron as operator of the field on behalf of the co-owners, Chevron and Municipal Light & Power (the Municipality of Anchorage). ConocoPhillips has continued to operate the field since 1986. Chevron transferred its ownership interest to the Chevron affiliate Union Oil Company of California in 2009. Union Oil Company subsequently conveyed its interest in the Beluga River Unit to Hilcorp Alaska in 2011.
1957
On July 15, Richfield Oil Co. announces the first major commercial oil discovery in Alaska, at Swanson River on the Kenai Peninsula.
1962
August 1962 – Natural gas in the North Cook Inlet Unit discovered offshore by Pan American Oil in the Tyonek, Beluga and Sterling formations.
December 1962 –Natural gas discovered at the Beluga River Unit No. 1 well byStandard Oil of California, Richfield Oil and Shell Oil Co.
1967
Commercial agreement signed between Phillips Petroleum/Marathon Oil and Tokyo Gas Co./Tokyo Electric Power Co. to begin exporting Cook Inlet gas to Japan.
1968
– Chugach Electric Association constructs two 15.7-megawatt power plant units at the Beluga River Unit as the first consumer of gas from the field.
– The Tyonek Platform begins producing natural gas.
– Unocal begins manufacturing fertilizer in Nikiski.
1969
June 8, 1969 – First LNG is manufactured at the Kenai LNG Facility, only 26 months after the beginning of the design of the project.
1969 – Tesoro Refinery opens in Nikiski.
1970
Oil production peaks in Cook Inlet at 82 million barrels per year.
1984
ENSTAR natural Gas Company constructs a pipeline from the Beluga Gas Field to Anchorage.
1989
Chugach Electric Association purchases a working interest in the Beluga River Unit.
1991
ARCO and Phillips Petroleum announce the discovery of oil in the Sunfish oil prospect in offshore Cook Inlet
1993
Original 70,000-cubic-meter Kenai LNG tankers (Polar Alaska and Arctic Tokyo) are retired and replaced with 87,000-cubic-meter tankers Polar Eagle and Arctic Sun.
1994
Cook Inlet gas production peaks at 311 billion cubic feet per year.
1996
Municipal Light and Power purchases 33% working interest in the Beluga River Unit.
1999
Kenai LNG Facility Department of Energy export license extended 10 years.
March 2000
Phillips Petroleum purchases ARCO Alaska's assets for $7 Billion.
August 2002
Conoco Inc. merges with Phillips Petroleum to form ConocoPhillips, becoming the third-largest integrated energy company and second-largest refining company in the United States.
2009
Chevron transfers ownership of interest in Beluga River to Union Oil Co.
2011
– Union Oil Co. conveys its interest in the Beluga River Unit to Hilcorp Alaska.
– ConocoPhillips becomes sole owner/operator of the Kenai LNG Facility;LNG export license is extended to March 2013.
2012
ConocoPhillips ceases the regular liquefaction and export of LNG from the Kenai LNG Facility as they are not assured of sufficient supply for exports.
2013
ConocoPhillips receives a letter from the state of Alaska encouraging new exports of LNG due to an increase in the local natural gas supply.